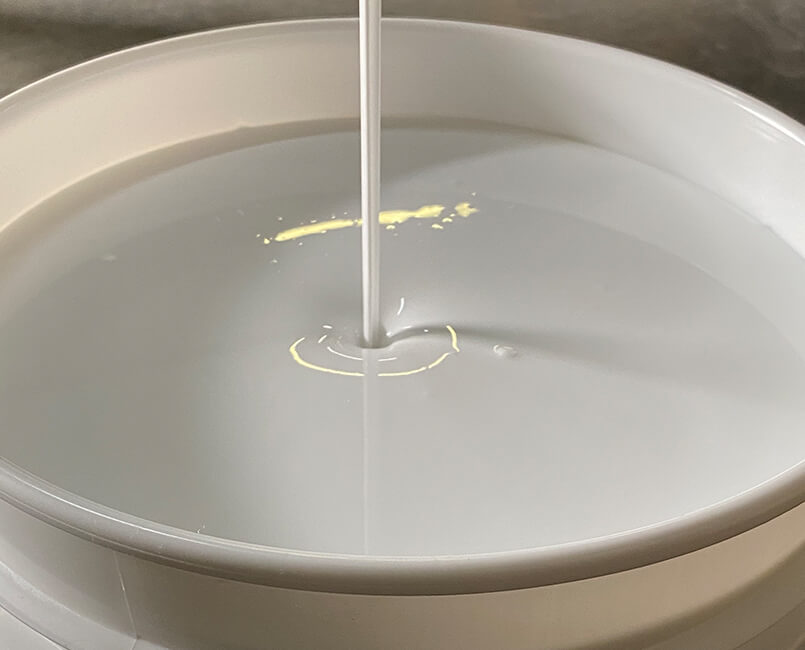 Water Based Product
Specialty Adhesives and Coatings offers an extensive line of PVA/VAE emulsions, acrylic and natural rubber water based adhesives, as well as PVOH and starch/dextrin based products.  Our products are formulated to achieve the highest degree of performance and efficiency for our customers while always keeping lowest cost in mind.
By working with all polymer and raw material suppliers we are able to supply adhesives that best meet our customers' needs.
SpecRes: PVA/VAE emulsion and acrylic based adhesives
SpecDex: Starch and dextrin based adhesives
SpecSeal: Natural rubber latex adhesives
Our products are available in 5 gal pails, 55 gallon drums (metal or fiber), tote bins and in bulk tank trucks.
We excel at custom formulations for a specific application and performance requirements.  Typically the turn around on a custom formulation is just a matter of days.
Contact your local Specialty representative or email us from the "Contact" page for more information.